TUO's Patented, Industry-Leading Circadian Light Modes
The Key to Better Sleep, More Energized Days and Sharper Focus
TUO's new lighting technology has proven to be more effective than anything on the market today, and it works at normal light levels.  TUO Circadian Smart Products deliver precisely calibrated light at just the right times and durations throughout the day. This establishes your healthy circadian rhythm so that you have more energized days and more restful nights.
Your body is most sensitive to light signals around dawn and dusk, which is why the time you get circadian healthy light is important, but TUO modes run on your schedule. Set your typical schedule, and TUO calibrates to optimal modes at the right time whenever you turn on the lights.
WAKE - Mornings 20-30 minutes depending on age and chronotype
A powerful light calibration to quickly set your internal body clock to "morning", aligning your day to your energy needs. Feel energized, awake and mentally alert and maybe even skip the coffee.
People living under artificial lighting are on average two hours out of sync with their schedule because they don't get the right light at the right times.  This is why we use alarm clocks, feel so tired in the morning and struggle to go to bed in the evenings. WAKE quickly adjusts your rhythm with just a few minutes of exposure in the morning at a distance of up to 6 feet. This works without bright 10,000lux lighting and doesn't require you to be 16 inches from the light.
ACTIVE - Midday until 5 hours before sleep
A steady light calibration for everyday life bringing the energizing effects of sunlight into your home.
Science has proven that lighting has non-visual effects – TUO ACTIVE mode stimulates the non-circadian parts of the brain as well as the parts that influence your circadian rhythm.  Science backs improvements in mood, focus, alertness, productivity, sleep, immune function and more all from this brain stimulation.
Active mode makes you feel like you've spent all day outside in the sunshine, and it does this everyday.
CALM - 5 hours before sleep to bedtime
A light calibrated to reduce disruptions to your circadian rhythm and help you wind down to get restful sleep. This also promotes waking at the right time the next day.
At TUO we know that all light, not just blue light, can activate your circadian system and keep you from getting a good night's sleep.  The TUO CALM mode exposes you to a neutral signal that negates the effect of the bad lights you're likely also exposed to. This is the first truly healthy light created for evenings.
Begin your journey to better sleep, more energized days, sharper focus and improved mood.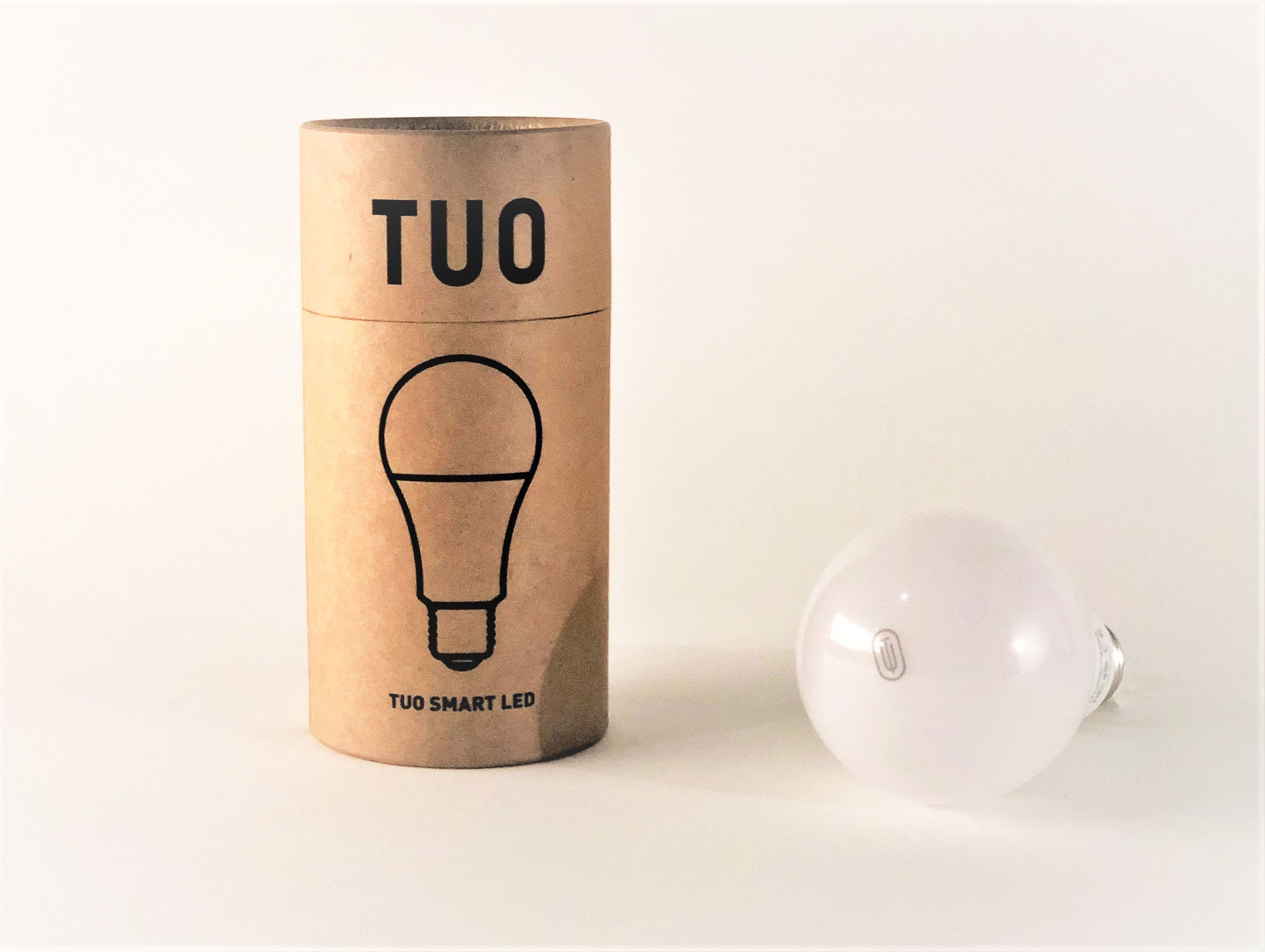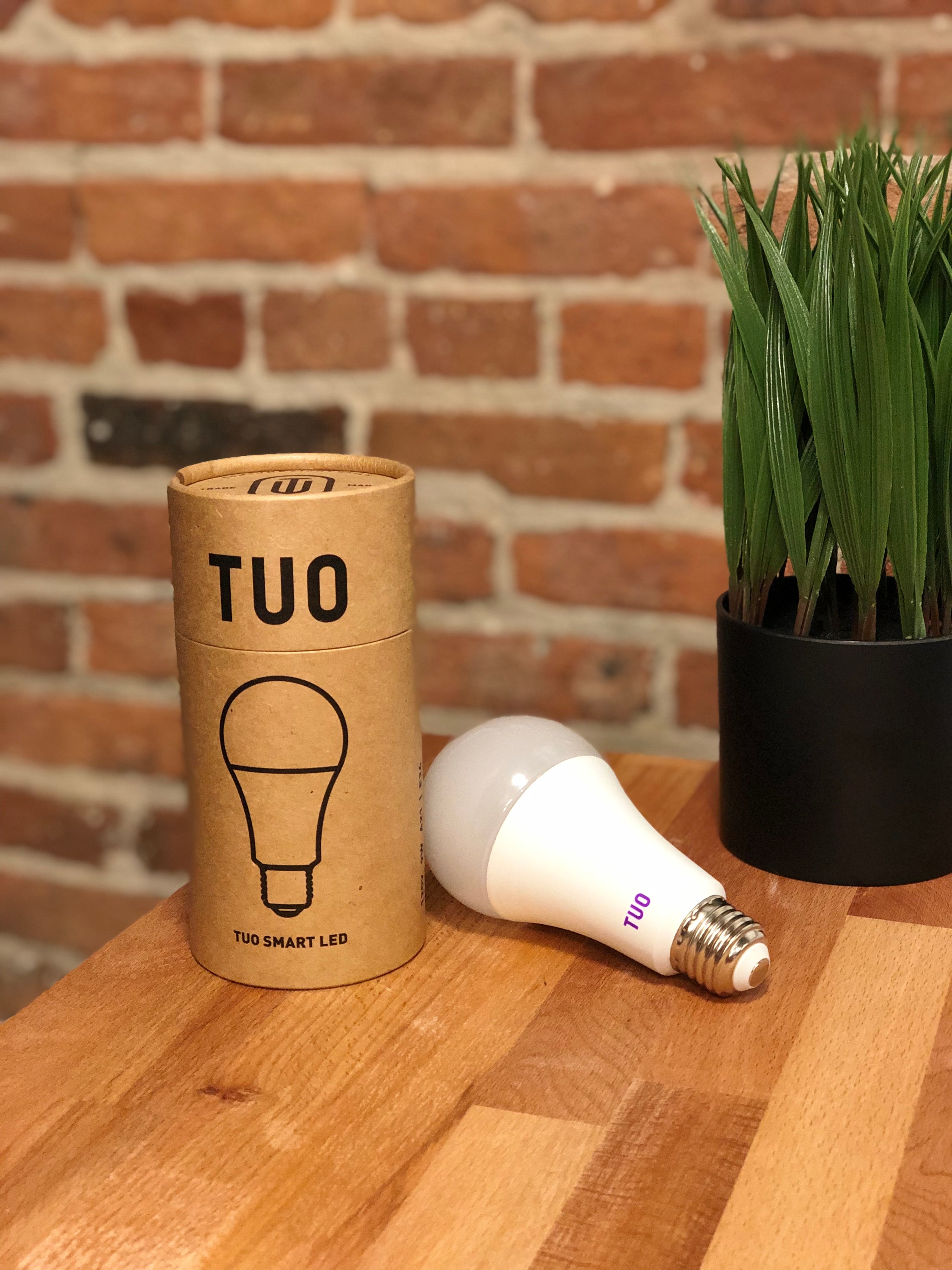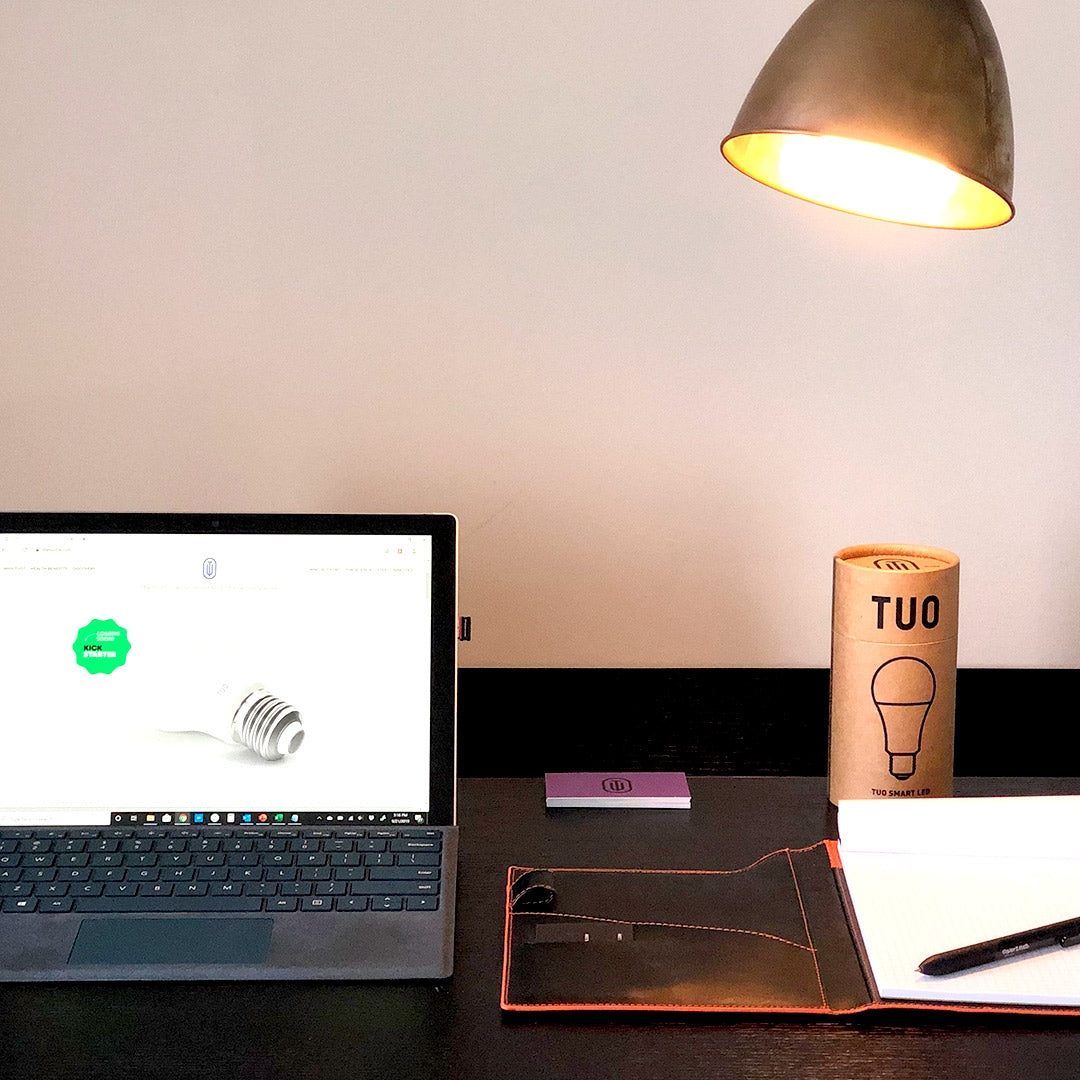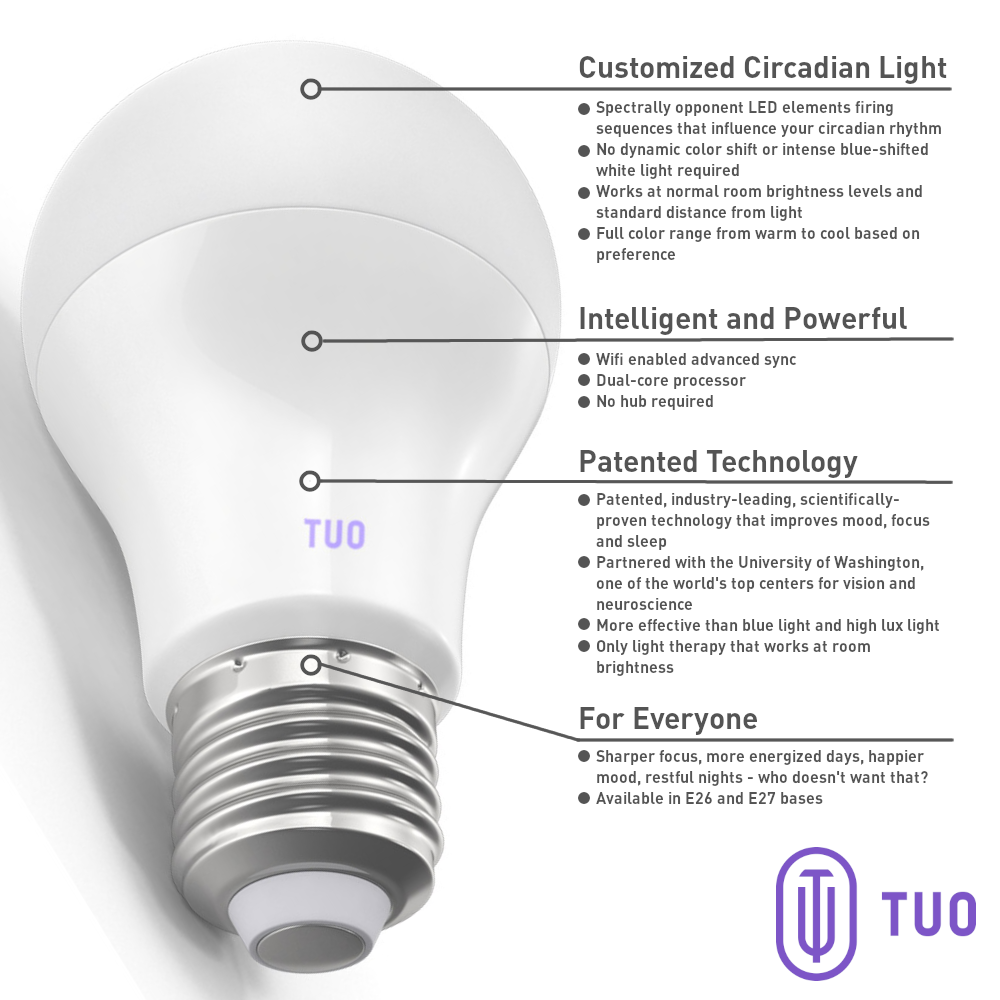 Advanced Circadian Lighting.  Patented, industry-leading, UV-free technology designed to deliver the light that your body needs at the right times and durations based on your current sleep patterns. Based on new science discovered by the University of Washington, one of the world's top vision and neuroscience centers.
Wake Up and Go to Sleep More Naturally.  Customized schedules to wake up and wind down with fade on and off ability to wake up like you're waking to the rising sun.  Ability to change light brightness from 5-100% and color from cool to soft based on your preferences.
Improved Circadian Health.  Enjoy more energized days, more restful nights, happier mood and sharper focus.
Satisfaction Guaranteed.  If you're unsatisfied for any reason, just return your bulbs within 30 days for a full refund. See details here.
Two-Year Limited Warranty.
Free Shipping on US Orders Over $100.
10% Discount for Those Who Serve. See details here.
Compatible with iOS and Android.  Download the app today.