Military and First Responder Discount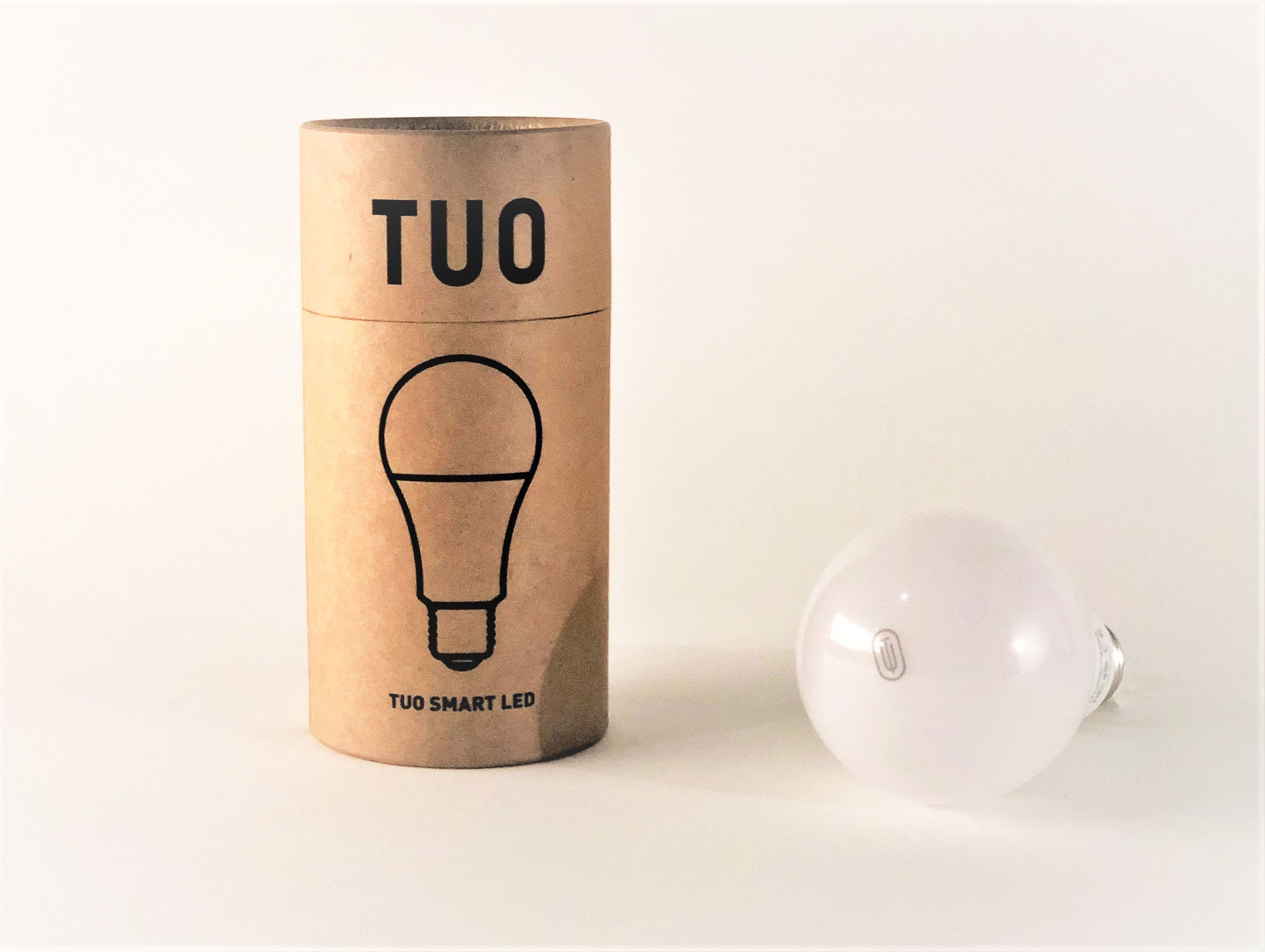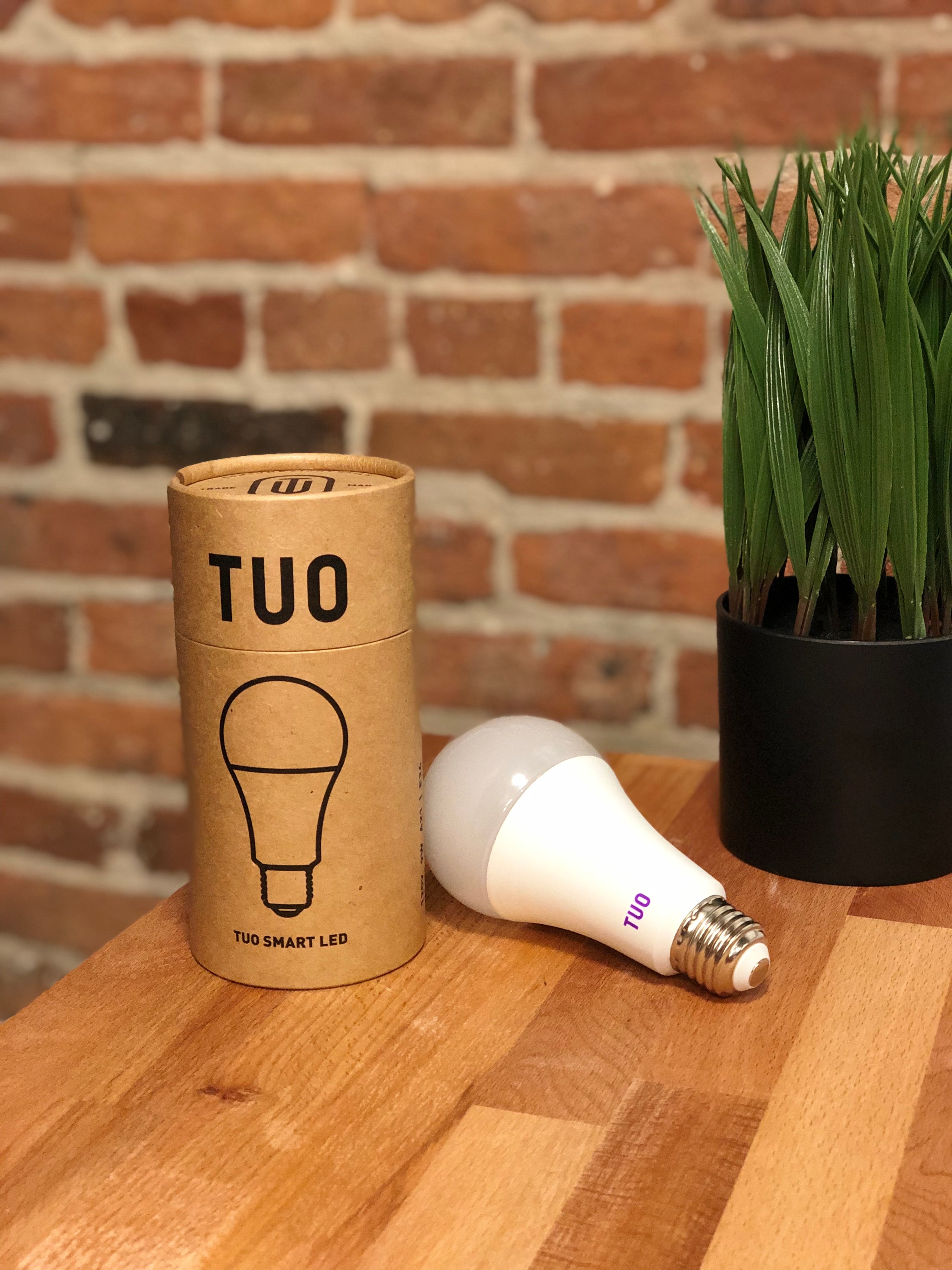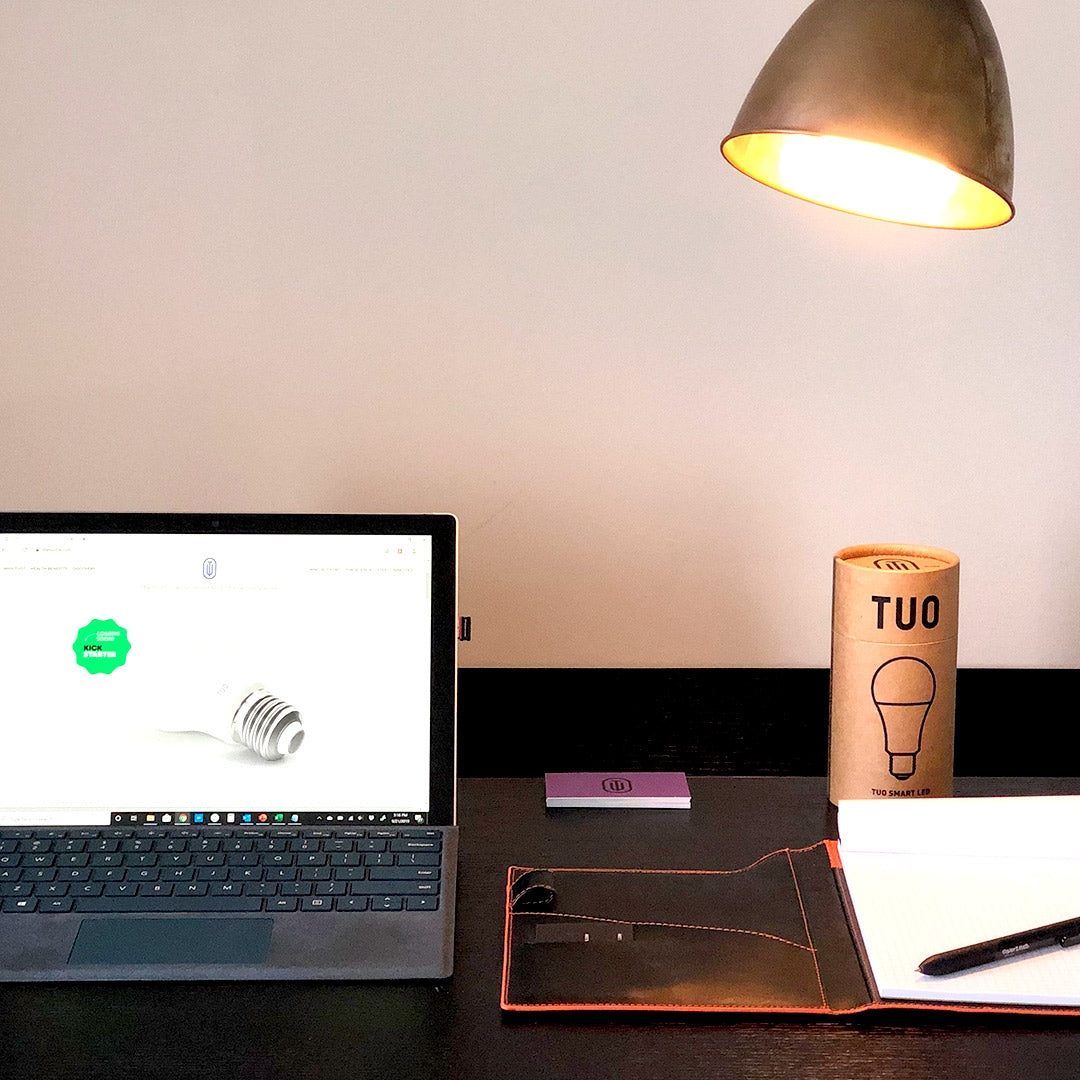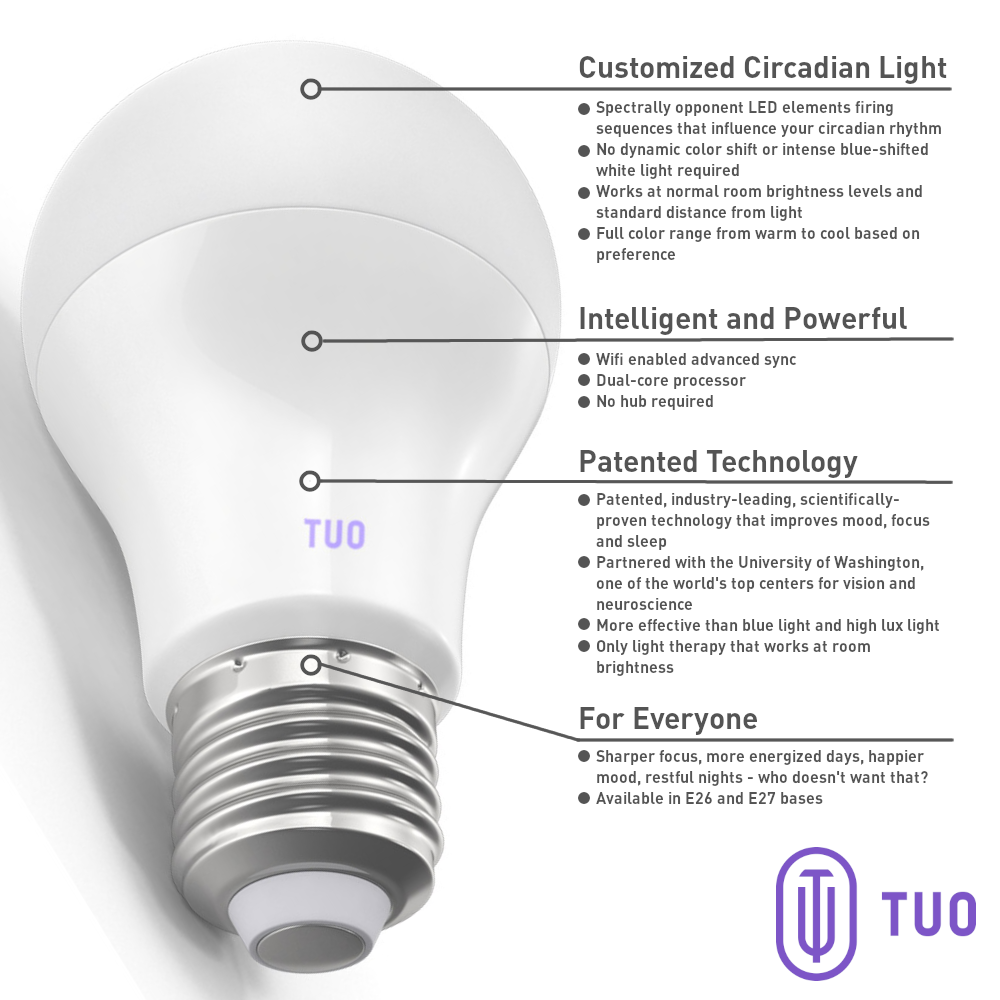 Advanced Circadian Lighting.  Patented, industry-leading, UV-free technology designed to deliver the light that your body needs at the right times and durations based on your current sleep patterns. Based on new science discovered by the University of Washington, one of the world's top vision and neuroscience centers.
Wake Up and Go to Sleep More Naturally.  Customized schedules to wake up and wind down with fade on and off ability to wake up like you're waking to the rising sun.  Ability to change light brightness from 5-100% and color from cool to soft based on your preferences.
Improved Circadian Health.  Enjoy more energized days, more restful nights, happier mood and sharper focus.
Satisfaction Guaranteed.  If you're unsatisfied for any reason, just return your bulbs within 30 days for a full refund. See details here.
Two-Year Limited Warranty.
Free Shipping on US Orders Over $100.
10% Discount for Those Who Serve. See details here.
Compatible with iOS and Android.  Download the app today.